SOMEP offers various career opportunities whether your skills are technical or administrative. Our employees have the opportunity to train and evolve within the company throughout their career. We are currently looking for ambitious profiles to reinforce the team.
The company is looking for motivated, positive and willing people. Punctuality, rigour, autonomy and team spirits are essential qualities and skills.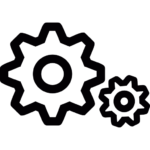 Create your career opportunity by contacting us today!
If you wish to submit a spontaneous application or respond to a job offer, please send your CV directly by email: info@somep.com